Here's what we can share out of Kansas City:
At around 10:00 am Monday 3/18/13 an alarm came in for a pumper and an ambulance for a traumatic injury in one of the industrial areas of the city.  Dispatch added a truck, rescue, and BC to the alarm after stating additional information about an individual that fell into a tire shredder.  The engine and ambulance crews found a large conveyer belt leading up to a hopper that was shut down.  Three people were on top of the machine (one being the patient who was already extricated from the hopper).  Measures were taken to ensure the shredder was shut down and would not come back on.  (Lock-Out / Tag-Out).
Once up on the work space (about 2′ x 3′ and 15′ in the air) the patient was assessed.  By-standers had used personal belts to tie tourniquets around the patients legs.  Combat tourniquets were applied by rescue crews.  Other employees at the scene moved a forklift into position and raised a platform up to the suspended work space.  The patient put on a backboard and lowered to EMS.
VIDEO OF SIMILAR SHREDDER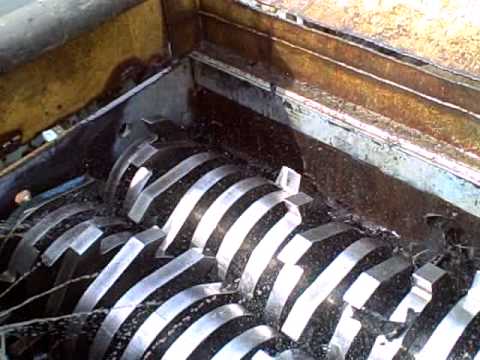 NEWS REPORTS OUT OF KANSAS CITY
Pass it on!